Are you ready for Super Bowl LIV?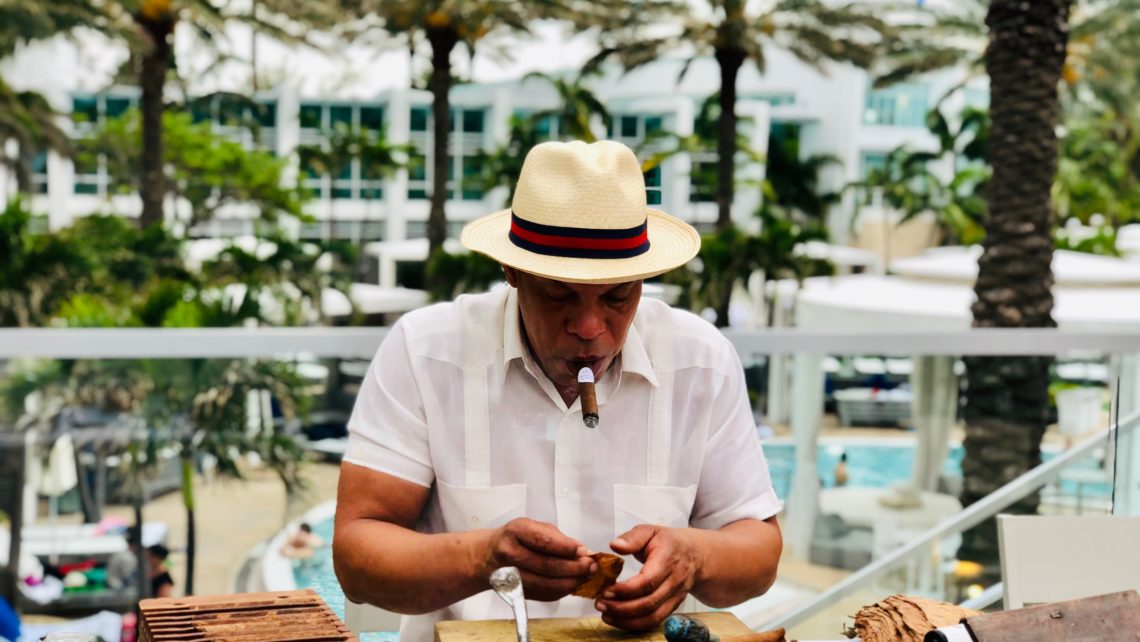 Whether you turn on the television to root for one of the teams playing in the Super Bowl or for the entertainment – Demi Lovato belting the National Anthem, or the iconic duo of Jennifer Lopez and Shakira halftime show – there is nothing that brings people together like American football. The Super Bowl is the nation's most-watched program, and second to Thanksgiving, more food is eaten during the Super Bowl than any other day of the year! Because it's a time to gather and celebrate, why not do it in style. Even if your favorite team didn't make it to the championship game, there are still plenty of reasons to party! This year, the game is being played in Miami, Cigar Stud's hometown and another reason why you should have Cigar Stud join your celebration.
While you are jeering, cheering and grilling let us take care of your guests with a cigar rolling experience that is sure to be the real winner of your Super Bowl party. A Cigar Stud cigar roller brings their extensive cigar experience and carefully crafts top of the line tobaccos for you and your guests. This is a perfect way to elevate any Super Bowl party and have a real Miami experience. Reserve a Cigar Stud experience and have a Cuban master cigar roller help you light up your Super Bowl party!
We work with you to give you a variety of choices on how many tobaccos to provide and how long our master cigar rollers will stay at your event. Give us a call, 305-342-9440 or book online to make your Super Bowl party unforgettable.
Comments